Search for your artists here. We'll find them for you!

| | | |
| --- | --- | --- |
| | | |
| | Recently Updated | |
| | | |
2nd Leg of Asia Tour Postponed - Monday, August 6, 2007 at 19:22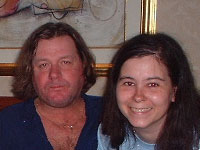 In breaking news from the Asian Armada mailing list, Asia has been forced to postpone the next leg of their tour while John Wetton deals with health issues. A recent routine health check uncovered advanced heart disease, which is likely to require surgery.

The postponed dates include the U.S. west coast leg of the tour (including the 3 Los Angeles dates I have tickets for). While I'm disappointed that the dates won't happen, John's health comes first, and I definitely wish him a full and speedy recovery!

John seems optimistic about things, and was quoted as saying "God didn't save me from drowning only to beat me up on the beach. I look forward to getting back on tour.". For more information, the full press release is available here.

I haven't heard anything yet on what will happen with people who already bought tickets to shows on this tour (like me) but I'll be checking for news on that. For more updates keep checking the official Asia website.

Search the world for your music!

No Dates Found