Search for your artists here. We'll find them for you!

| | | |
| --- | --- | --- |
| | | |
| | Recently Updated | |
| | | |
Jeff Scott Soto Announces Tour Dates - Monday, August 6, 2007 at 19:58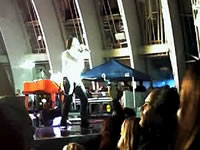 Jeff Scott Soto has just announced some new solo tour dates. As of a month ago he is no longer with Journey, as he said in the official press release: "I was looking forward to a long, prosperous future with these guys but it seems they wanted something different than I brought to the table. No love lost though, they know what's best for the preservation of their legacy. I wish them all the best but now it's time to continue working on my own path again". However he seems to be keeping busy with his solo career!

The newly announced dates start in Los Angeles with Uli Jon Roth's Sky Academy 2007 on August 24th and 25th at Musician's Institute. Now that the Asia shows, which were around then, have been postponed, I might look into going to that instead. For the full list of dates, check the official Jeff Scott Soto website.

In other Jeff Scott Soto news, he is working on a new solo album, and just announced today that he will also be appearing as a special guest at a Y&T fan appreciation show at the Little Fox in Redwood City, CA on Tue, Sept 25th.

So it sounds like he's keeping busy, and we can probably look forward to more news from him in the future!

Search the world for your music!

No Dates Found